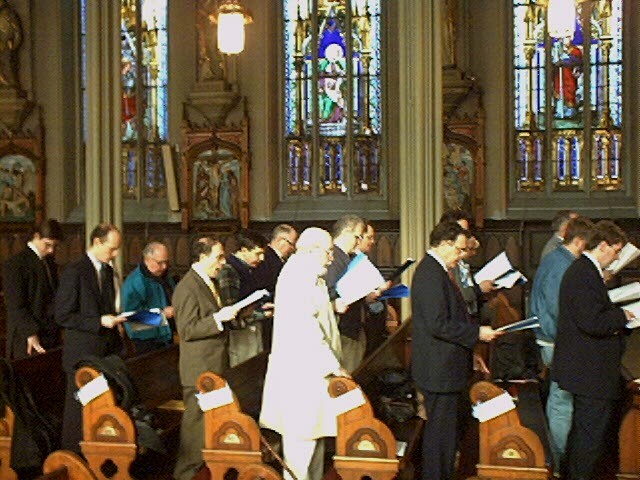 Holy Name Members Singing, "O Holy Name"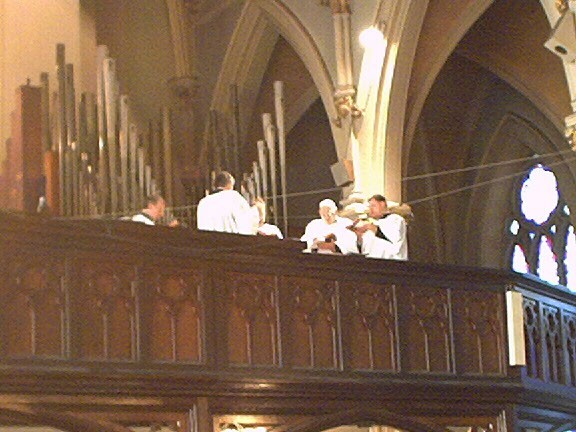 The Schola Chants, "Veni Creator Spiritus"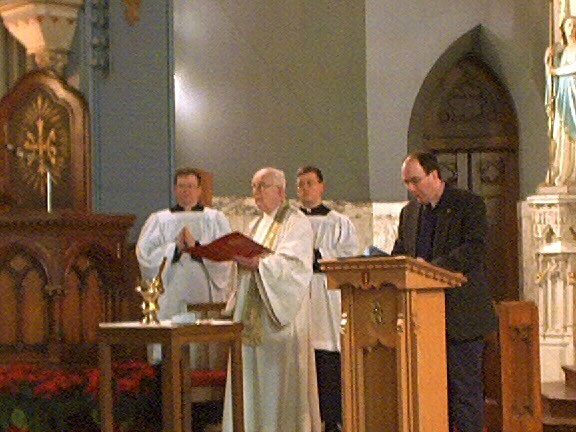 Rev. Fr. Johnson questions the Candidates on their intentions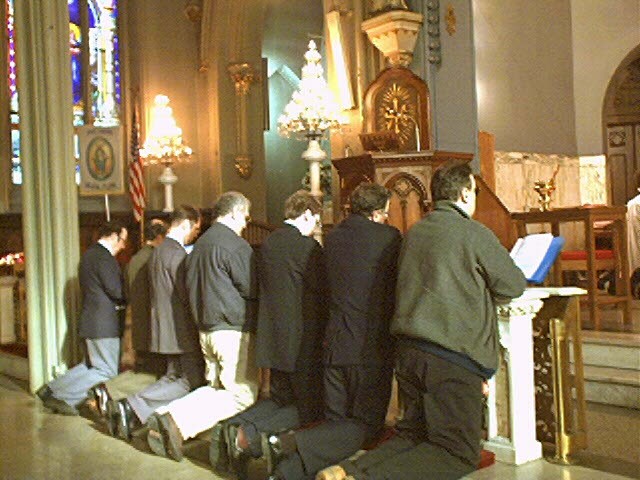 Kneeling before the Altar, the Candidates Promise
to Respect and to Love the Sacred Name of Jesus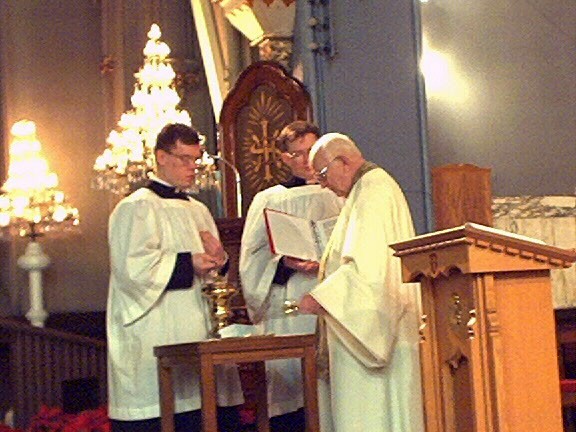 Rev. Fr. Johnson blesses the Holy Name Insignias saying,
"benedictionem tuam effunde super haec insignia"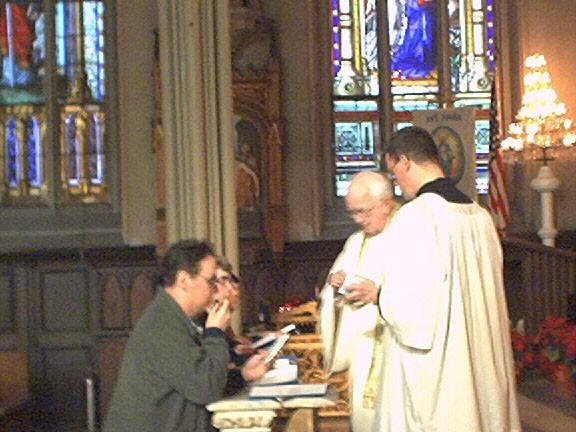 Rev. Fr. Johnson hands the blessed emblems to the
new members saying, "Accept Brother these emblems
of the Confraternity of the Most Holy Name of Jesus;
may they be to you a pledge of eternal salvation."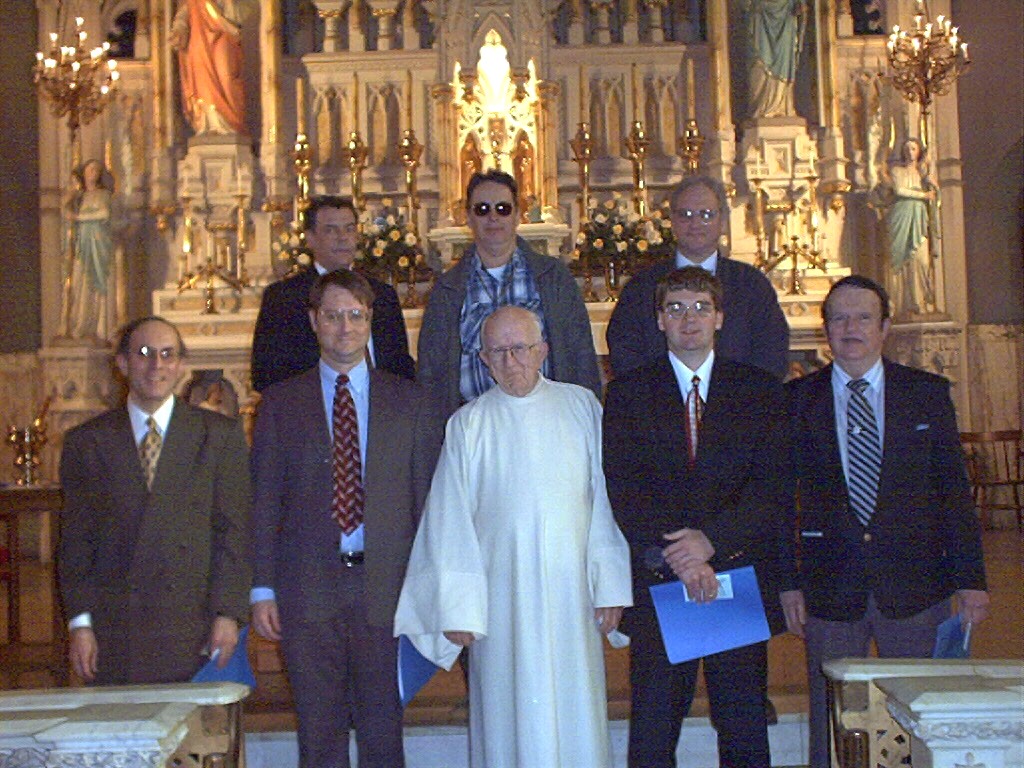 (L-R Front) Carl J. Camelo, Jr., Emmett Wells, Rev. Fr. Harold Johnson,
Andrew McCloskey, Richard Slaney, Sr.,
(L-R Back) Robert Prescott, John Lashus, James Reilly
---